Canada_ Tisarana Monastery: New Buddha Rupa
Published Saturday, 02 January 2016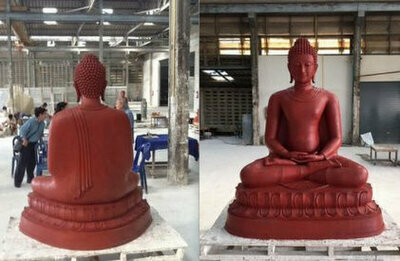 Canada_ Tisarana Monastery
(Getting ready for casting the new Buddha Rupa)

During Luang Por Vees' recent trip to Thailand he had an opportunity to view the new Buddha image which has been created for Tisarana's proposed Meditation Hall. Using the traditional lost wax method the image will be cast in bronze on the 19th of March at the factory in Nakhon Pathom north of Bangkok. Anyone planning to be in Thailand at that time and wishing to participate in the casting ceremony can contact Tisarana Monastery for directions to the factory. 20 senior monks from the Ajahn Chah tradition in Thailand have so far been invited to attend. Read original article.....