UK_Annual Report of Activity of the FS Website 2016
Published Saturday, 29 April 2017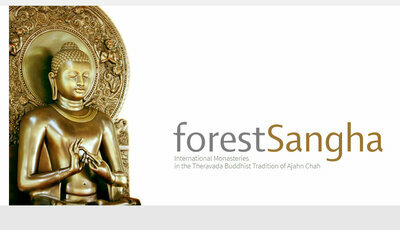 UK_Annual Report Forest Sangha Website 2016:
For those interested, here are some brief details of the activities of the forestsangha.org website.

- Donations received - £1771

- Expenses outgoing - £960 – including postage of books and CDs and the cost of Mailchimp electronic mail service (this electronic mailing service is also used for activities of Harnham Monastery i.e. not just the forestsangha website).

- The development and maintenance of the website has been sponsored directly by Kris Quigley and the work of mailing out of publications has been undertaken as an offering by Julian Wall.
A Restricted Fund for Forest Sangha Publications is kept and managed by Harnham Buddhist Monastery Trust (HBMT). If there is any surplus to the expected costs for the coming year, then those funds may be called upon by senior members of the Branch Monasteries to help towards publications. (Senior sangha members of Associated monasteries could make a request via a Branch Monastery). Inquiries should be directed to the abbot of Harnham Monastery, Ajahn Munindo, who would steward requests in consultation with one other member of the Elders' Council.