UK_Chithurst: New Abbot
Published Thursday, 30 October 2014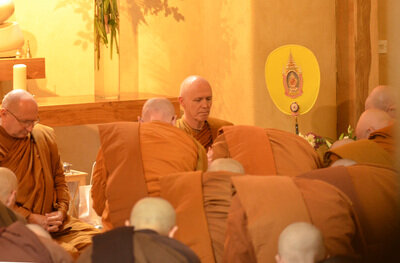 Last Sunday 26th October saw Luang Por Sucitto step down after 22 years from his role of abbot at Cittaviveka Monastery. Ajahn Karuniko was invited by and given the blessing of the sangha to take up the role. Here is the Dhamma talk given by Luang Por Sucitto on the occasion.