US_ Abhayagiri: Kathina Relocated_October_2017
Published Friday, 13 October 2017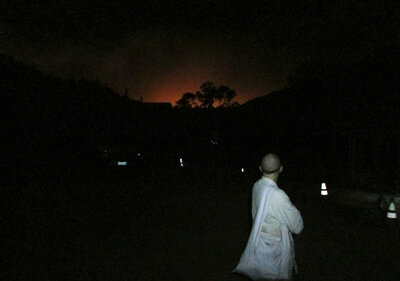 US_Abhayagiri:
picture: Evacuation of Abhayagiri Monastery, California, USA.
Because of severe forest fires this year's Kathina ceremony to be offered to the Abhayagiri sangha has been relocated to Wat Buddhanusorn. Residents of Abhayagiri were all safely evacuated and have been generously welcomed at the City of Ten Thousand Buddhas.  More photo updates .