US_ Abhayagiri: Luang Por Sumedho Visits Abhayagiri_July_2017
Published Saturday, 22 July 2017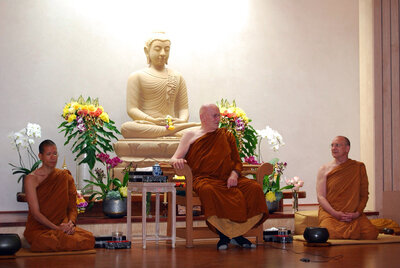 US_Abhayagiri:
picture: Luang Por Sumedho in the new Dhamma Hall at Abhayagiri, California, USA.
Luang Por Sumedho has been visiting the sangha at Abhayagiri Monastery, California, USA. There will be a joint birthday celebration for him and Luang Por Pasanno on Sunday 23rd July.  More photo updates.