US_ Abhayagiri: New Reception Hall Opening
Published Friday, 13 July 2018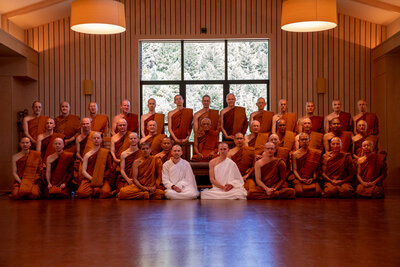 US_Opening of Abhayagiri's Reception Hall:
picture: Large sangha gathering, Abhayagiri Monastery, California, USA.
The Abhayagiri community recently marked the opening of their new Reception Hall by inviting a large gathering of sangha and members of the extended community to join in several days of Dhamma reflections and practice. For more details visit the Abhayagiri website.