US_ Abhayagiri: Returning To The Monastery
Published Tuesday, 24 October 2017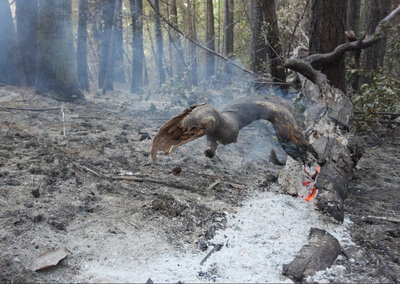 US_The sangha has returned to Abhayagiri:
picture: trees still burning as the sangha returns to Abhayagiri Monastery, California, USA.
The Abhayagiri residents are now back on the property and happily found all buildings untouched by the fires. Many work crews along Tomki Road are repairing utilities, trimming back trees, and engaging in general cleanup. For further information see here.  More photo updates.